Top 7 Best Things To Do In South Beach Miami
Visit the beach: Miami Beach is known for its beautiful beaches and clear, turquoise waters. You can spend the day soaking up the sun, swimming, or participating in water sports such as snorkeling, stand-up paddleboarding, and kayaking.

Explore the Art Deco District: Miami Beach is home to the largest concentration of Art Deco architecture in the world. Take a stroll through the Art Deco District to admire the colorful, retro buildings and visit the Art Deco Welcome Center to learn more about the history of the area.

Visit a museum: Miami Beach is home to several interesting museums, including the Bass Museum of Art, the Holocaust Memorial Miami Beach, and the Wolfsonian-FIU Museum.

Go shopping: Miami Beach has a variety of shopping destinations, including the Lincoln Road Mall, which is home to a mix of high-end and affordable retailers, and the Miami Beach Design District, which features designer boutiques and art galleries.

Dine out: Miami Beach is known for its diverse culinary scene, with options ranging from seafood and Cuban to Italian and Asian cuisine. Be sure to try some of the local specialties, such as stone crabs and key lime pie.

Take a boat tour: Miami Beach is located on Biscayne Bay, which offers plenty of opportunities for boat tours. You can take a sightseeing tour, go fishing, or even rent your own boat and explore the area at your own pace.

Go to a club or bar: Miami Beach is known for its nightlife, with a wide variety of clubs, bars, and lounges to choose from. Whether you want to dance the night away or enjoy a more laid-back atmosphere, you'll find a venue to suit your mood.
Big Bus Tours Miami
Making your trip worthwhile won't be difficult with the several activities in South Beach Miami. Whether you want to spend time at the beach, look at incredible art, or take an unforgettable tour, you'll find this and more here.
What are you waiting for? Make every second count when you're in South Beach and take advantage of everything there's to see. You really are spoiled for choice when it comes to having fun in Miami, but we think our recommendations here are a great place to start.
Don't take our word for it though – get here as soon as you can and see for yourself!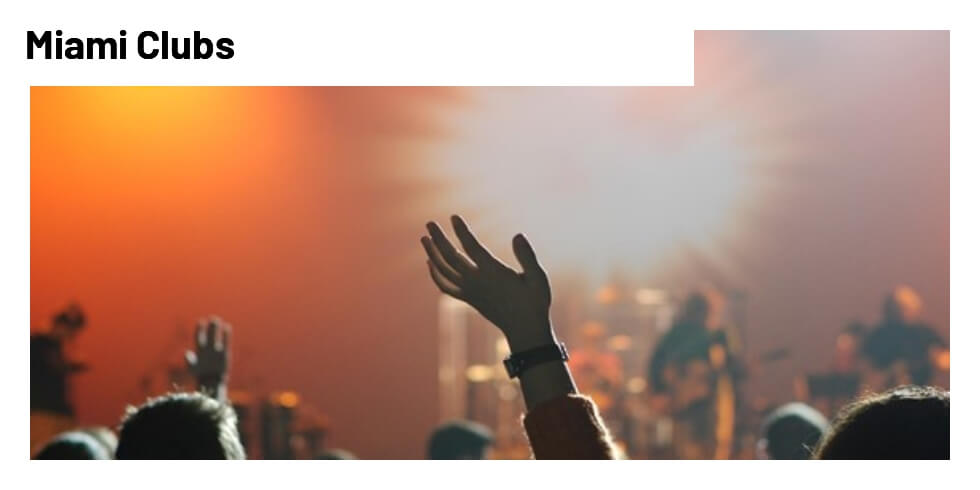 Miami Beach Boardwalk
When it comes to the top activities in South Beach Miami, you can't leave without taking a stroll on the picturesque Miami Beach Boardwalk.
This beautiful pathway stretches from the southern point of South Beach and goes north for about 40 blocks. You'll enjoy the scenic views of the Atlantic on one side and the luxurious South Beach hotels on the other. It's a sight worth seeing and is completely free!
Sometimes referred to as the South Beach Boardwalk, you'll find several places to rest or grab a drink. There is also the Lincoln Road pedestrian mall which runs about 10 blocks or so. This is a great spot to shop and eat some good food.
Note: You may be tempted to ride your bike on the Miami Beach Boardwalk; however, there are no bikes allowed north of 21st street.
Everglades Airboat Trip
You've tried the land tour, and you've tried the air tour. Now, it's time to try the boat tour which will take you through the Everglades.
Be prepared to ride along at speeds of up to 35 miles per hour as you explore Miami's charming natural beauty on this exciting day-long ride. You'll want to get those binoculars out to catch a glimpse of the famous Miami alligators, and get your photo taken with a baby gator at the end as a memento of your trip.
South Pointe Park
This is a family-friendly spot that offers fresh seafood for the ultimate beach picnic. It's South Beach's southernmost tip that showcases a beautiful waterfront park with plenty of lounging space. Not only will you be able to enjoy one-of-a-kind seafood, but you'll enjoy it as you watch the cruise ships sail by.
Wynwood Walls
Aside from its rich, diverse food scene, activities in South Beach Miami also include breathtaking arts scenes. Wynwood Walls is one of the best examples of this.
Established in 2010, this 176-foot long wall has showcased the work of leading street artists like Kenny Scharf and Os Gemeos, and has built a reputation for being one of the finest street art exhibitions in the world. This project has transformed a formerly dull warehouse district into a thriving arts scene, visited by tens of thousands every year.
It's truly a spectacular site that you won't want to miss if you're in the South Beach area.
Ocean Drive
Ocean Drive is one of those activities in South Beach Miami worth visiting at least one time. While you won't enjoy the overpriced drinks, you will have the time of your life people watching.
However, if you are here to splurge, consider visiting the amazing Versace Mansion or the Palace Bar which has its unique mix of drag queen and Cabaret performances, celebrating the city's LGBT history.
Some of Miami's top-rated art deco-themed hotels are on this street. If you're not staying in one of them they're worth checking out for their exquisite cocktail bars.
The Art Deco period of the 1930s and 40s is widely regarded as one of the most exciting periods in architectural history. With over 800 unique Art Deco buildings, the Art Deco district in Miami Beach is one of the best examples of the style you can find.
Thanks to the efforts of a local group called the Miami Design Preservation League, many of these gorgeous buildings have been painstakingly restored to their former glory, and are a treat to explore both outside and in.
The 2-hour Art Deco District walking tour takes you through some of the best examples in the district. Put on your favorite 30s outfit and step back in time for this fantastic tour.